A special space for a World Heritage Site
Invitation to Salon Heritage
World Heritage Trip
Touch the balloons hovering over the world map for a quizzes about World Heritage Sites!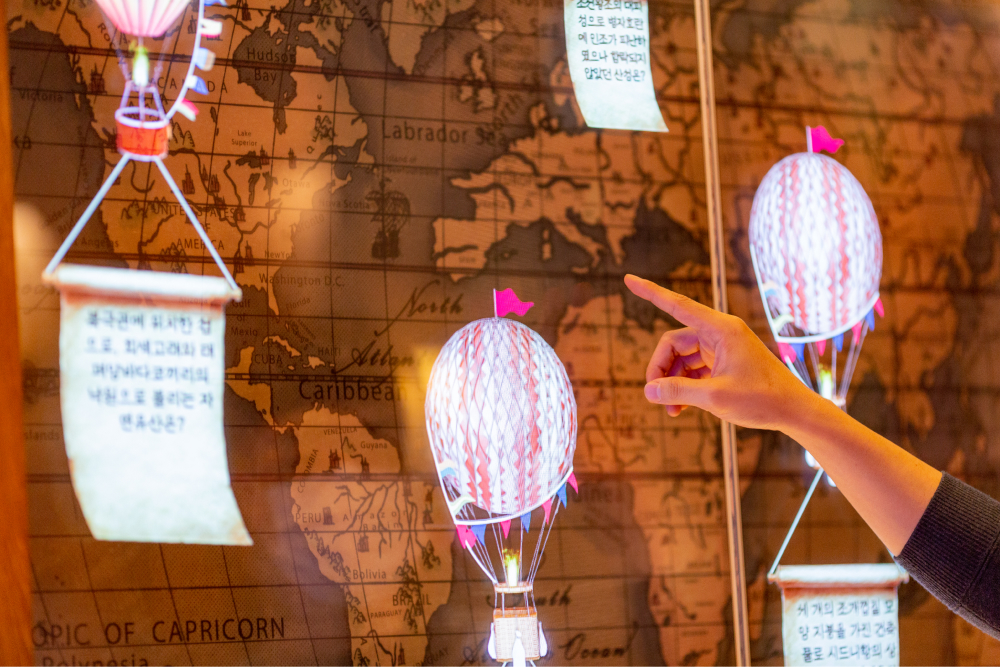 World Heritage in the Korean Peninsula
From Gaeseong to the Jeju Island, discover the World Heritage Sites in the Korean peninsula!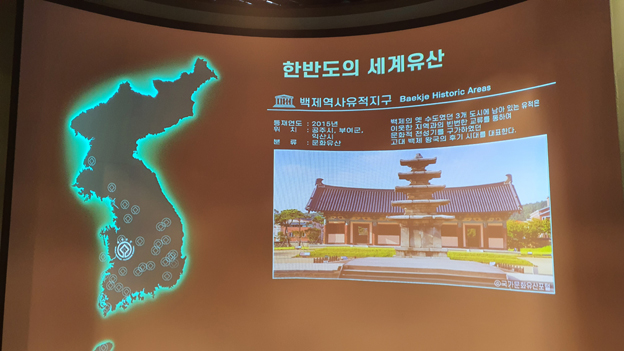 Heritage Media Wall
Beautiful videos on the state-of-the-art LED screen!
-Heritage Universe: Meet the videos showing the background to the UNESCO World Heritage Convention, the definition and catagorization of World Heritage
-World Heritage City: Gyeongj: An exquisite video showing Gyeongju, the most representitive World Heritage City of Korea
Heritage Media Tunnel
The longest curved display tunnel in Korea, where World Heritage and media art meet!
-A Forest of a Thousand Years: From the sunrise to the sunset at the Namsan Belt in Gyeongju Historical Areas
-Photo Gallery of the World Heritage Cities: Diverse beauty of the World Heritage Cities represented in the winners of OWHC-AP International Photo Contest
-Heritage of the Light: From the Genesis of the Unviverse, the evolution of humanity and the construction process of World Heritage in the media art consisting of light particles!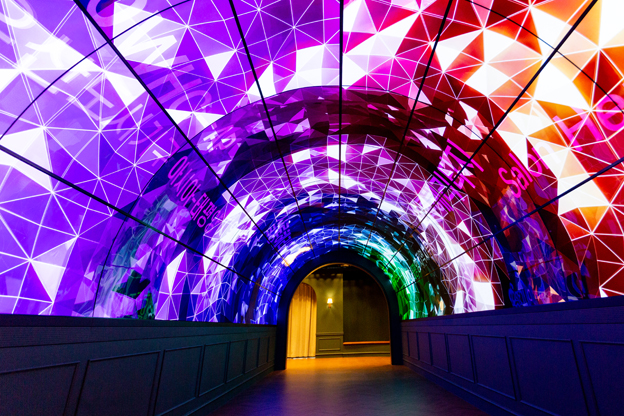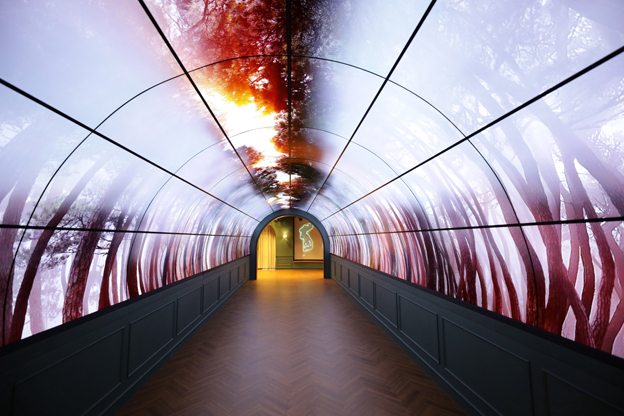 Heritage Library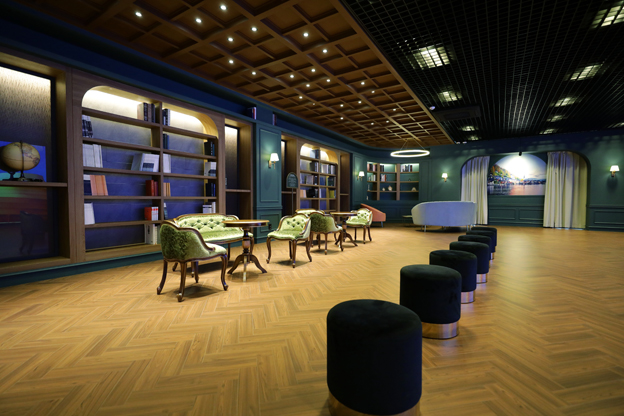 Outdoor Signage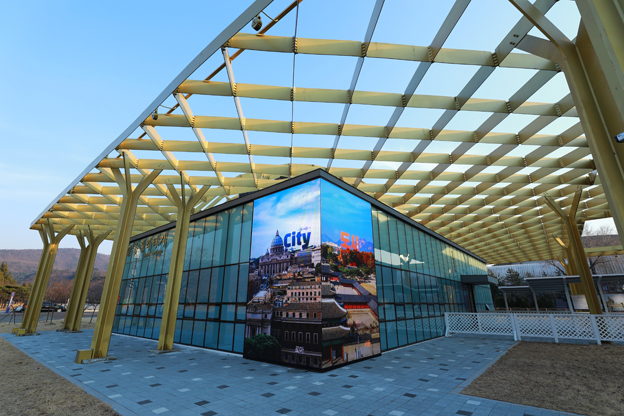 Outdoor Gallery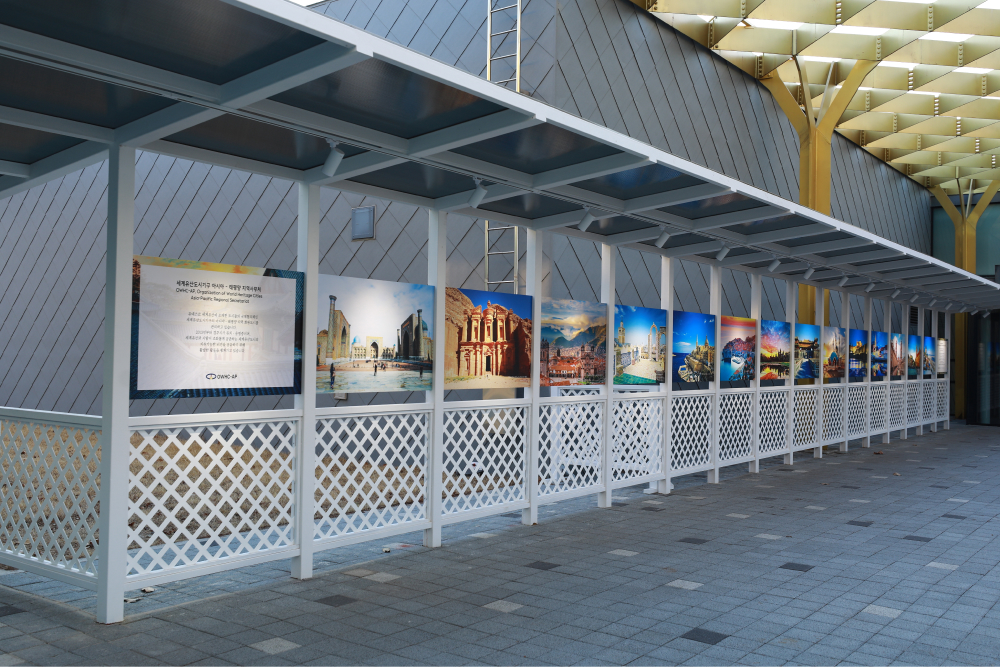 To find more about the Salon Heritage, click here!